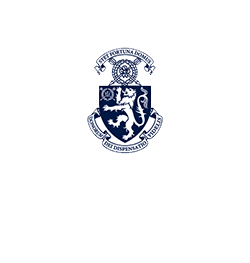 Harrow School, War Memorial Building
We were delighted and proud to be given the opportunity to tender and subsequently, be awarded the contract to refurbish the Grade II listed historic building forming part of our national heritage at Harrow school.
The War Memorial Building was built just after the first world war, its basement was called into service during the second world war as a shelter for students. The basement was reinforced with vertical steel columns and joists to act as a shelter and protect them from air raids which occurred almost nightly. After the war the basement was used for Shakespeare drama costume storage.
The recent refurbishment objective was to rationalise the costume storage, refurbish the catering kitchen and provide space for the schools reprographic service. This entailed the removal of all but three of the war time steels, these being retained behind a false ceiling as a record of the buildings rich history.
The strip out mainly consisted of the removal of the steel columns and timber joists that had formed the shelter, these had to be carefully removed and then manoeuvred through the basement and out of the building as well as the timber joists. All other fixtures and fittings were removed, along with the complete mechanical and electrical strip out to facilitate the refurbishment works.
New mechanical services were installed including new boiler, flue, ventilation and wet system heating. Electrically new LV supply panel boards, distribution and sub mains were installed along with small power lighting and fire alarms.
Due to the volume of students, the footfall passing through the adjacent building and indeed the floors above, health and safety was paramount; considerable thought went into creating a safe environment for all concerned.
A new working catering kitchen was supplied and fitted along with floor finishes and decorations.
· New cupboards were built to provide an adequate Shakespearian costume storage facility.
· The original Parquet flooring was restored to its former glory along with a feature stone fireplace that was cleaned and brought back to its original condition.
· A new area was created to house the reprographics equipment along with flooring and decorations.
· Staff areas and corridors received new floor finishes and decorations throughout.
We gave the war memorial building a new lease of life without changing any of its original features due to its listed building status.
We are delighted to have worked with such a prestigious school and are hoping to return in the near future to assist with further refurbishments and to also help preserve many of Harrows' stunning historic buildings.
Just a short note to thank you and your team for a sterling effort on the War Memorial project.
Your positive attitude and help were a pleasure.  John was diligent and conscientious and handled the client extremely well.  Tony was fantastic at completing the job in the latter stages and couldn't have been more helpful.
We look forward to (hopefully) working with you again and will have no hesitation in recommending Murray & Willis for suitable projects elsewhere in the future.
More Projects
From This Sector
Cannock Office:
Units 4 & 5, Cannock Wood Industrial Estate
Cannock Wood Street, Rawnsley, near Cannock,
Staffordshire, WS12 0PL

Email: [email protected]
Tel: 01543 426811
London Office:
Business Design Centre, Suite 111A,
52 Upper Street, Islington, London, N1 0QH
Email: [email protected]
Tel: 0207 288 6574