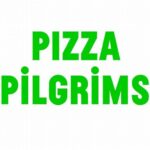 Pizza Pilgrims, Westfield, London
We completed the refurbishment of a Pizza Pilgrims restaurant in the heart of the Westfield shopping centre located in London. Due to the shopping centre being operational throughout the duration of the project we made the decision to complete all works out of normal working hours, in order to minimise disruption to the shopping centre facilities.
Due to all work being carried out during night shifts, organisation and communication on this job was key. Working in a shopping centre meant it was essential to gain the correct work permits to make sure we adhered to the correct procedures in the shopping centre. Therefore, our management team had to make sure everything was in place so that we could hit the ground running when we landed on site. As well as this, our site manager had to make sure that he communicated with the shopping centre throughout the eight weeks, to organise deliveries with security to enable us to use the loading bays under the shopping centre. This was a tight programme and so making sure deliveries were on time was paramount to the completion of the job. Due to this and the out of hours constraints that deliveries had to adhere to, we put procedures in place where our own in-house delivery drivers would be used to drop off and collect materials from site. This way we could control everything we needed to, ensuring the job ran smoothly.
When we arrived on site there was a blank canvas for the designer to play with, which allowed them to be able to create an elaborate design of the new restaurant with a lot of high-quality finishes. The works included; Altro flooring, fitting a bespoke kiosk counter, a GRG curved ceiling detail, the pizza ovens were finished in a cracked mosaic tile, a smashed green glass bottled Terrazzo work top was placed in the restaurant, the gantry was powder coated green and the four structural columns were acid etched and finished with a brass trim. Our own in-house decorating team then completed final touch ups of the restaurant to complete the finished product, turning an empty shell into a fantastic looking Pizza Pilgrims.
Through the use of excellent communication from our site manager and contract manager, we were able to organise all of our sub-contractors to make sure these works were completed to our high level of quality.
More Projects
From This Sector
Cannock Office:
Units 4 & 5, Cannock Wood Industrial Estate
Cannock Wood Street, Rawnsley, near Cannock,
Staffordshire, WS12 0PL

Email: [email protected]
Tel: 01543 426811
London Office:
Business Design Centre, Suite 111A,
52 Upper Street, Islington, London, N1 0QH
Email: [email protected]
Tel: 0207 288 6574