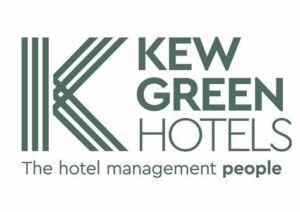 Kew Green Hotels – Reading, Rochester and Derby
Kew Green Hotels both manage and own over 55 hotels in the UK and abroad and so it was fantastic for Murray & Willis to be awarded three projects after a competitive tendering process. The projects consisted of a new reception, bar and restaurant refurbishment at the Holiday Inn hotel Reading, Rochester and Derby.
All three projects were within operational hotels and therefore it was paramount that our staff and sub-contractors operated in a sensitive manor, to make sure any disruption to the hotel was kept to an absolute minimum.
We achieved this by phasing and segregating the works from the operations of all the three hotels utilising our in-house health and safety team to monitor our progress and ensure we were undertaking the works in a safe manner.
We commenced the projects by stripping out existing finishes, including soft furnishings and F,F&E; we then removed the existing bar and the banquet seating.
Within the Reading project in-particular, we had to divert the existing Python pipe work from the cellar to the new bar location, this consisted of extending the pipework and excavating the concrete slab to form a new trench for the Python pipework. We also formed new concrete steps between the lower and upper level of the restaurant.
During the course of the project, we had to coordinate with the client's direct air conditioning engineers, who were carrying out alterations to the system.
We then installed a new bar and back fittings, TV surrounds, bookcases, waiter stations and refurbished the hot and cold servery units. All new floor tiling was installed along with new carpets, wall tiling and then we redecorated throughout the designated areas, utilising our own in-house time-served decorators.
Within the reception area we demolished the existing reception counter and installed a new counter and back drop display, removing existing floor tiling and then replacing with new vinyl and carpet, with new decorations throughout. We also installed a new traditional timber front entrance door.
The joinery to the bar was quite unique in the fact that a combination of Corian, timber slated frontage and mosaic tiles on a curved profile were used, all to the latest IHG standards.
More Projects
From This Sector
Cannock Office:
Units 4 & 5, Cannock Wood Industrial Estate
Cannock Wood Street, Rawnsley, near Cannock,
Staffordshire, WS12 0PL

Email: [email protected]
Tel: 01543 426811
London Office:
Business Design Centre, Suite 111A,
52 Upper Street, Islington, London, N1 0QH
Email: [email protected]
Tel: 0207 288 6574