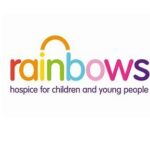 Rainbows Hospice for Children and Young People, Loughborough
If ever there was a project that needed doing, without us being seen on site, then it was this one.
The works involved the refurbishment of 3nr bathrooms and 2nr shower rooms within a live children's hospice. We programmed this work to take place over 2 phases so that the site was left with operational bathrooms and shower rooms for the duration.
Phase 1 involved installing specialist hydrotherapy baths from Reval, into 2nr bathrooms and 1nr shower room. We stripped out the whole bathroom before installing new coloured wall cladding. New safety flooring was installed onto a new latex screed. Ceiling mounted Bluetooth speakers were then installed. A full Doc M pack was installed in all the rooms, along with a rise and fall wash hand basin.
Phase 2 involved installing the specialist hydrotherapy bath into one of the bathrooms and a new shower into the shower room.
The key to the this very tricky project was to complete the works without any disruption to the day to day running of the facility. We achieved this by always being accommodating to the needs of the client and always being respectful of where we were working. Our site manager held daily morning briefings to reiterate the importance of being quiet and respectful whilst on site. At every weekly site meeting, the manager and the facilities manager mentioned that they didn't even know that we were on site, and this is a testament to how our site team approached this most difficult of projects.
The project was handed over on time and on budget.
More Projects
From This Sector
Cannock Office:
Units 4 & 5, Cannock Wood Industrial Estate
Cannock Wood Street, Rawnsley, near Cannock,
Staffordshire, WS12 0PL

Email: [email protected]
Tel: 01543 426811
London Office:
Business Design Centre, Suite 111A,
52 Upper Street, Islington, London, N1 0QH
Email: [email protected]
Tel: 0207 288 6574