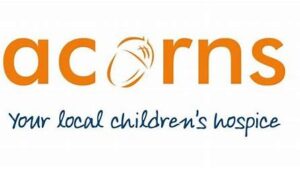 Acorns Children's Hospice Trust, Walsall
We have recently completed a £1.8 million pound refurbishment for Acorns Children's Hospice in Walsall. It was a privilege to be involved in such a project and to give something back to the children that will be beneficiaries of the fantastic new vibrant space.
The hospice provides specialist vital palliative nursing care for babies, children and young people across the West Midlands and Gloucestershire. Acorns in the Black Country, based in Walsall, cares for around two hundred children and provides support for their families, every year. This support is provided both in the hospice and in family homes. This exciting, transformational project involved upgrading the children's bedrooms at the hospice, which are used for children at Acorns for end-of-life care, symptom management, emergency and planned short breaks.
We have previously worked in a number of hospices around the UK and as such the design team chose Murray & Willis for our experience and understanding of working in this type of environment.
The approximate 13,500 square foot building took nine months to complete, transforming the building into a state-of-the-art new environment for the children. Including a brand new, purpose-built arts and crafts room called Isabella's Place, where children will enjoy the freedom of expression through art.
The scope of works included a full refurbishment of the ground floor, public areas, staff areas, nurse stations and ten children's bedrooms, one of which being a family care suite with an adjoining bedroom and ensuite bathroom.
We had to carry out considerable structural works to modify the building allowing us the necessary footprint to create the architects vision and new layout utilising the space in the most advantageous manor.
This included a new build 'glulam' framed extension involving a specialist sub-contractor, incorporating bi-folding aluminium doors creating a totally new space called 'Isabelle Place', named after a child who was cared for at the Acorns facility.
We also needed to form a number of new structural openings allowing us to install new windows and patio doors to the re-configured bedrooms, allowing better access to the outside space where we created individual patio areas divided by new trellis.
Overall, the dated internal space was transformed into a fresh bright new environment by re-decorating the complete ground floor with various bright colours. All new flooring was installed throughout the ground floor, including bespoke designs specially cut into the vinyl, including starfish, acorns, dolphins, leaves and a rainbow in the day room.
As part of the refurbishment, we installed new air-conditioning and lighting throughout the ground floor, future proofing the facility for years to come. Radiant ceiling panels were installed within the corridors to minimise infection rather than typical wall mounted radiators.
Each of the newly refurbished ten bedrooms had new bespoke furniture which incorporated hidden state of the art suction systems built into the bespoke headboards and therefore the rooms didn't look or feel like a hospice/hospital environment and created a homely feel. In addition specialist medical hoists were installed so the children can be transferred around the bedroom suites easily. We mounted hi-tech 65-inch televisions into the ceiling, incorporating sensory lighting which could also play interactive games.
To find out more about the Acorns Room to Grow Appeal and how you can support it, please visit www.acorns.org.uk/
More Projects
From This Sector
Cannock Office:
Units 4 & 5, Cannock Wood Industrial Estate
Cannock Wood Street, Rawnsley, near Cannock,
Staffordshire, WS12 0PL

Email: [email protected]
Tel: 01543 426811
London Office:
Business Design Centre, Suite 111A,
52 Upper Street, Islington, London, N1 0QH
Email: [email protected]
Tel: 0207 288 6574